These days it is very common to have online calls or meetings. Due to the ongoing pandemic, it is very common nowadays that people started working from home, and due to which they also started doing online meetings and online calls. So lets unveil the review on the app Krisp Review.
Conference calls, online meetings, virtual interviews, etc. are taking place but it also causes many types of issues and one such issue is noise. It is very important to hold these calls in the best possible way as these calls might be very important for your life.
However, it is not always easy to have smooth noise-free calls. Background noise gets in the way and interrupts the conversation. It might be anything either your children shouting, dog barking, etc. But having these noises can be harmful to your important meeting.
Krisp is an AI and can be used to cancel noise. It filters out the background noise and makes your important information reach you easily. It allows taking calls from anywhere without having any disturbance. Now you will not be distracted by any of the noise and can attend your meetings easily.
Now let's check some of the Krisp Review or pros and cons of this app, if you also need to know about this app then stay with us and you will get to know more about the app and its uses.
Also Read : How To Start A Quiz Website?
Detailed Krisp Review 2021
Know About The Krisp
Krisp is the first AI-based noise cancellation app, it is specially designed to eliminate background sound so that you can give full attention to your important calls. Krisp best noise cancellation app filters out the noise going from your end to another end with one click. It is like adding a layer to your speaker and your conferencing app.
Krisp Review can work with many apps which include recording, conferencing, streaming, and voice messaging apps. So, you can choose your app and krisp will assist you with the app. It is device-friendly and can work on different types of devices.
This app uses AI technology to know which voice is of human and which sound is unwanted and as soon as it notices the difference it canceled out the extra noise and hence you can enjoy noise-free calls. This app is very smart and it will start recognizing the voices and remembers them for future use. And because it is AI-based so it gets updated day today.
Why Choose Krisp App?
Here you can check out some of the interesting and amazing advantages of this app:
It helps to remove extra background sound:
This is one of the biggest advantages of Krisp best noise cancellation app, it is very useful when you do zoom calls or other conference calls as it cancels out the noise behind you, and you no need to worry about the embarrassment due to your pets or family chattering. It is also helpful for both outgoing calls and incoming calls. It cancels out the noise from one end to the other end and delivers a clear and crisp voice.
Works with any conferencing app:
Krisp best noise cancellation app is very convenient to use with any conferencing app. This is very helpful as many types of conferencing apps are already available in the market and one can choose any of the apps so it is very useful as it works with any of the apps. It is also very easy to set up the app and be able to switch effortlessly depending on the use of the app.
It can be paired with various devices:
Another great advantage of this app is that it can be connected with various devices like a microphone, speaker, etc. This is very helpful for travelers who travel regularly and can use earphones at times of traveling.
It can work on different platforms:
Krisp Review is available on various platforms and can be used on MAC, Windows, and iOS. It is incredibly easy to have this on your device either you are using safari or google chrome. You can add it as an extension and starts using it without any hassle.
You don't need to worry about Privacy:
Krisp best noise cancellation app is completely safe. Your conversation is not going to be leaked. Your audio is not recorded d or stored in the cloud. So, it is completely safe and you don't have to worry about privacy.
Where This App Can Be Used?
What are some of the situations where you can find this app a complete blessing?
This Krisp Review 2021 helps you in canceling the noise and gives your clear and crisp calls all day long. There will be a non-chance of missing out on any of the important points during the conference calls. This is one of the professional ways to have good interaction with your team and find out the product information that will help your business or your career.
If you need to record the call and listen back later, this app is very helpful. For example, if you are an investigating person and you talked with some important person who might be helpful for your case then you can record his verdicts and listen later to find out the important points. This app helps to have crisp and clear voice recording.
This app is also helpful with streaming audio and allowing you to enjoy easy-to-hear voice.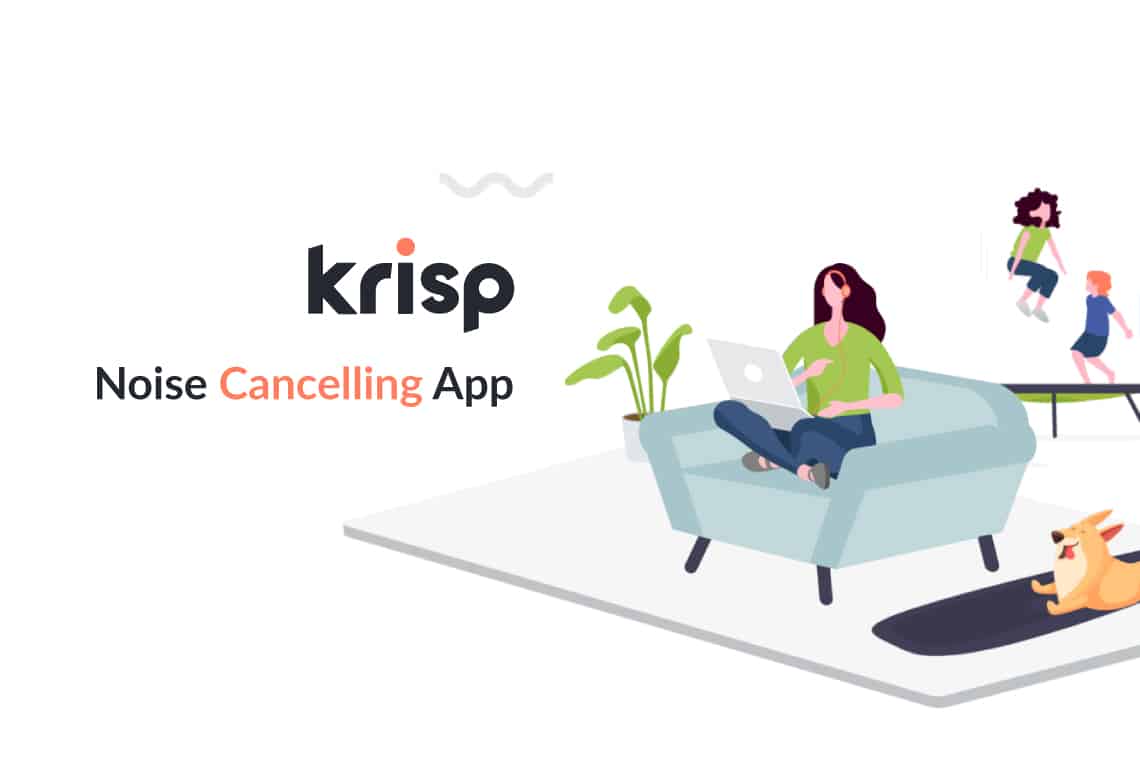 How To Install The App?
This app has one free version and one premium version, the free version allows you only 120 minutes per week.
Search for krisp app and install it on your Windows or Mac. Click on the get Krisp best noise cancellation app button and choose the plan or the free option. After choosing these you can easily install this app and have it as an extension on your chrome or safari browser.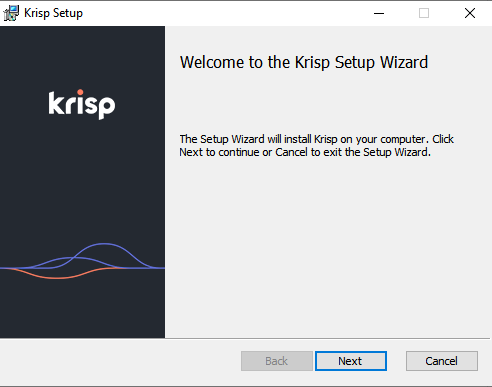 After the installation, you can sign up for the app with your working email and you will 14-day trial with a pro account. There is no need to enter your card details earlier once you are happy with the 14-day trial then only you can choose to enter your details.
Setup process:
The easiest way to set up the krisp with the conferencing app you need to follow the three simple steps:
Locate and open audio settings
change your microphone settings
change the speaker setting to krisp speaker.
How To Use This App?
With a single button, you can operate this app i.e., switch off any background noise coming from you to others, as well as any noise coming from others to you.
The extension works in the same way you can enable and disable the app whenever you want. The button which can be used is "Mute Noise". When it is working correctly you can see the green button.
What Are The Pros And Cons Of The App?
Although Krisp best noise cancellation app it has some cons also, let's check out the pros and cons of the app
Pros
It is easy to turn off with one button
You can get free minutes which is 120 minutes
You can install it on any devices
You can also use it with any conferencing app
It is also very easy to use or install.
Cons
Your voice sometimes sounds robotic and unnatural as it filters and blocking out too much background noise.

It can use a high amount of CPU power
The Noise Cancellation App You Always Wanted:
The revolutionary Krisp best noise cancellation app helps you in many embracing situations due to unwanted noise. It mutes the background noise coming from either side.
If you are a digital nomad or someone who is always on the move, this app is a must for you.
After using this app for a while, I can say that you can now get stress-free conference calling. I enjoyed it very much as it solves my problem. It is a feeling just like add a free YouTube video.
Using this app makes a big difference earlier I used to distract due to various chaos going around me and sometimes I also got embarrassed due to these sounds. With this Krisp Review, work can be done more productively as you can get clear instructions. This app is also very useful for podcasters as they record their things continuously.
Now you can also enjoy the noise free calls, choose Krisp Review and enjoy the disturbance free calls anytime anywhere.
Let's check out some of the Krisp Review 2021 by people around the world:
After you begin utilizing this, you failed to remember how awful the sound was without it.
At the point when I turned Krisp off, it resembled riding sites without Ad Blocker. Simply attempt it!
Been utilizing it for quite a while, since it was in beta. Particularly cool on the off chance that you work in local area spots, bars or anyplace out of office. I would prescribe it to each and every individual who has calls during his workday.
Krisp is a pioneer in this field. No choices to contrast and. Usability, instinctive arrangement
Incredible item and can hardly wait for a portable rendition to be delivered!
The lone issue I found was different people sound didn't come through neatly (bit separated) when Speaker "Quiet Noise" was dynamic. Basic arrangement, eliminates foundation commotion, Little issue with the Speaker Mute Noise setting.
Araks Nalbandyan-Marketing Director at 10Web
It's consistently on when I'm doing calls and sincerely it carried correspondence to a next level!
Ideal for open space workplaces during the business calls. Haven't discovered anything terrible about it.
With the above few Krisp Review 2021 you got the idea how much people loved to use it.
Conclusion On Krisp Review
It is the first app made only to make disturbance-free calls. This app can work with almost 800 apps, it is compatible with all apps and devices.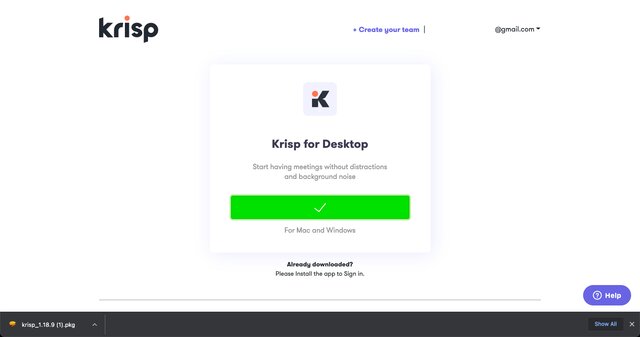 It is made with Artificial Intelligence and thus it upgrades itself from time to time. It recognizes the sounds and works accordingly. It is best suited for people who work remotely or travel regularly. It also comes with many other features like a recording.
This app has a free and paid version, the free version has some limitations. At various levels and various parts of the world, people use it and give their Krisp Review 2021 and so far, has mostly positive reviews. It very easy to use and hence can be used by any age group either they are students or professionals.
So, now you no need to worry about the disturbance while working from home in this pandemic just install the app with some easy steps and continue your important call.